dental suction unit for buy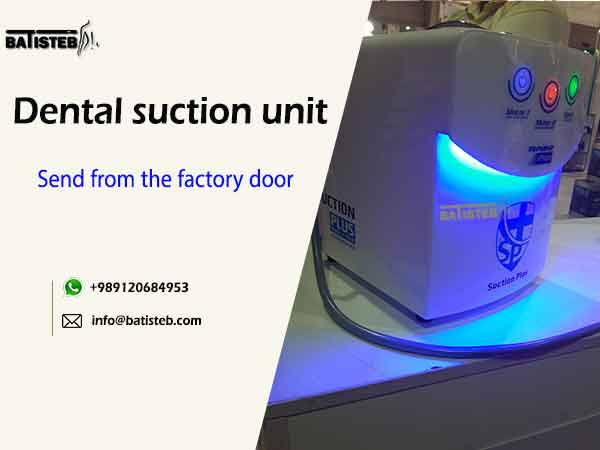 Dental surgical suction with direct discharge to the drain has a cheaper price than similar samples. Dental suction can be sent to countries. The operation of this device has facilitated the purchase conditions for dental clinics. This surgical suction has replaced the high-consumption suction in water and electricity and has been able to get the standard approval.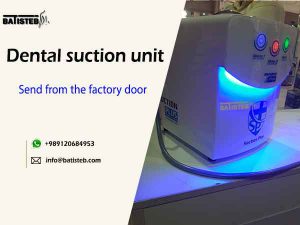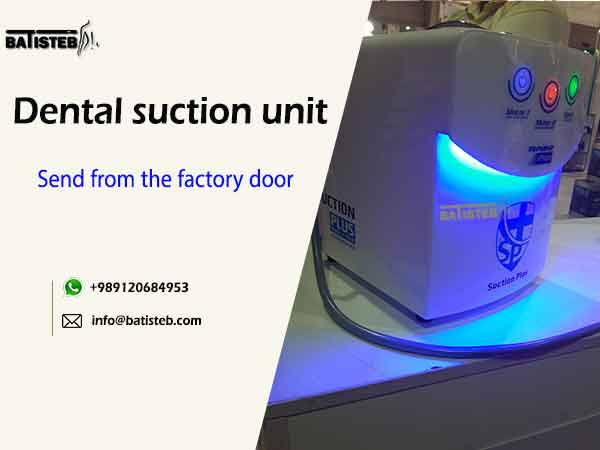 dental suction unit:
Fully automatic dental electric suction has excellent suction
The feature of direct discharge to the sewage has made it easy to use.This dental suction is very low consumption in water and electricity and has optimized the conditions.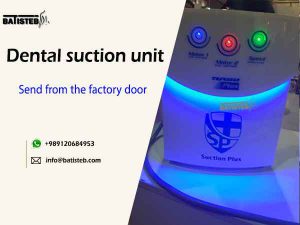 There are two main types of dental suction used by dentists:
Salivary obstruction
High volume suction
Saliva obstruction is exactly what its name implies;
It draws saliva from the mouth.
Medical suctioning has different applications, one of which is in the field of dentistry.
Many dentists suck saliva from a patient's mouth so that it can collect any remaining saliva in the patient's mouth.
dental suction unit buy:
It is possible to buy electric dental suction online here.
Shipping is from the factory door in Iran.
Exporter of medical equipment to Iraq, Oman, UAE and Afghanistan
Has direct discharge to sewage
Low-consumption dental suction is a good alternative to water suction.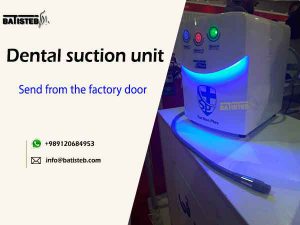 It has an amalgam separator
It has a nano-bacterial filter and a suitable stand
Compatible with a variety of units
1 year warranty , 10 years after-sales service
Easy to maintain and install
Long life, long service
Safe use: All safety functions observed, optimal stability, safe, completely intelligent electrical
dental suction system:
This device can be easily installed and used without interfering with changing the office space and takes up little space.
Our goal is not only to sell the device and we support after-sales service for up to 10 years.
Of course, the use of high-tech suction device parts has resulted in a long suction life.
Maintaining patient comfort is a priority.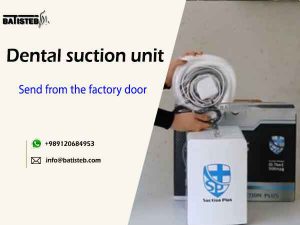 Direct dental drainage suction entered the medical equipment market in two models with different prices.
Both models have the ability to automatically discharge directly into the sewer, but there is a difference in the internal structure of the devices.
Difference 2 Model dental suction device:
Touch screen: Remove the key and equipped with a touch screen for long life of the device
Long life: No need to relocate, the ability to do intensive work for a long time with high efficiency
High power: It has two motors with high vacuum 0.7 times each
Suction power: 30-300 liters per minute
Has a German Haning engine